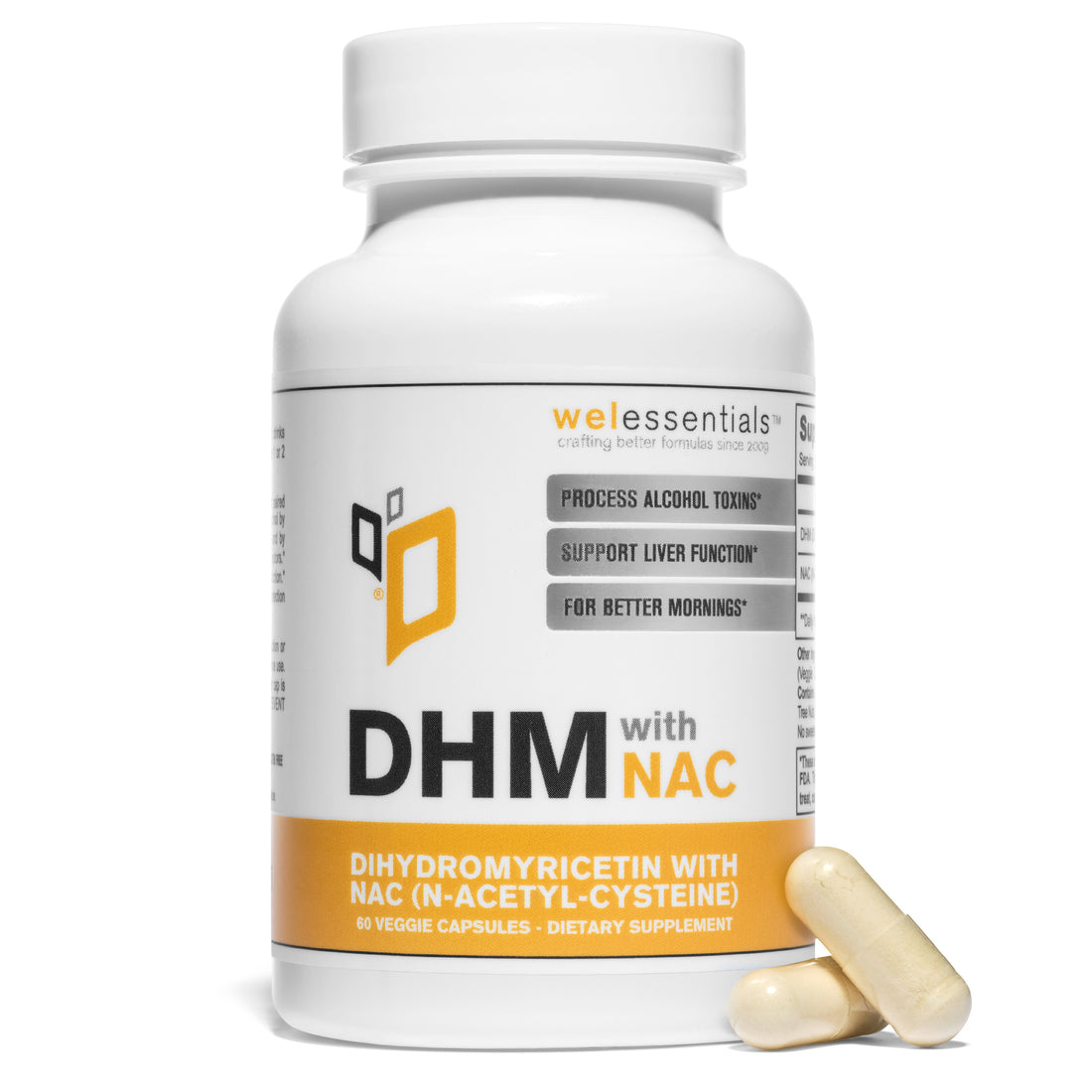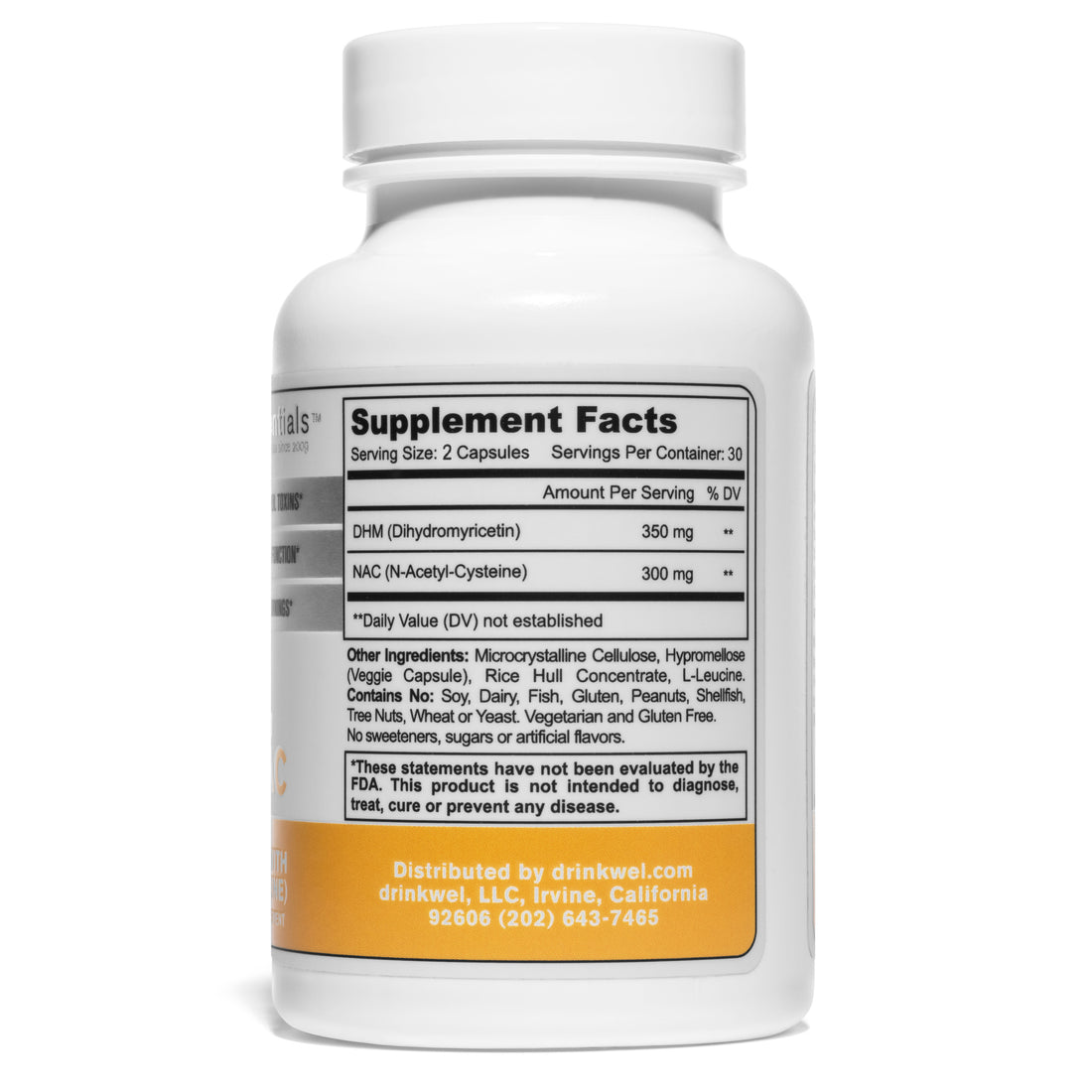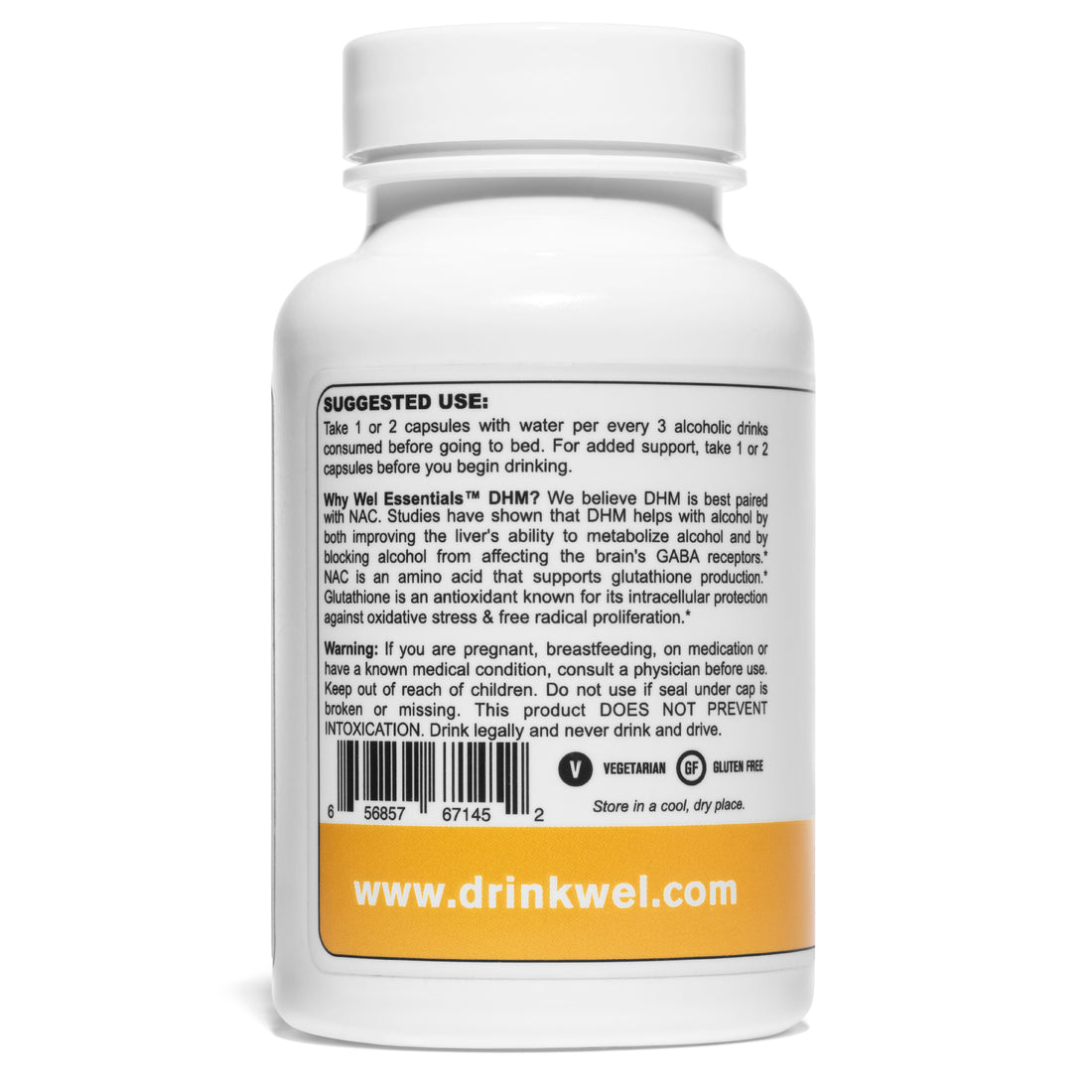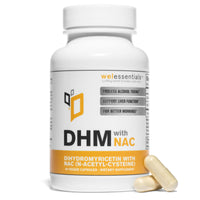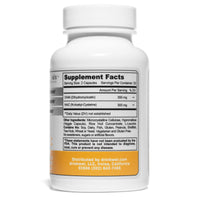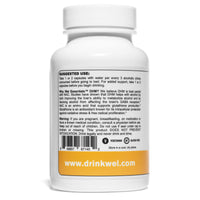 DHM with NAC (60 Capsule Bottle)
MAXIMUM STRENGTH DHM: Dihydromyricetin (Hovenia Dulcis Extract) helps with alcohol by both improving the liver's ability to metabolize alcohol and by blocking alcohol from affecting the brain's GABA receptors.*

LIVER SUPPORT: N-Acetyl-Cysteine is an amino acid that supports both healthy liver function and glutathione production.*

FIGHT FREE RADICALS: Glutathione is an antioxidant known for its intracellular protection against oxidative stress & free radical proliferation.*

100% GUARANTEED: We guarantee this will work for you, or we'll give you ALL of your money back. No forms, no shipping, no BS; just contact us!